Most of the time, when my husband gets home from work, he asks, "whatcha watching on TV." And usually, I reply, "a true-crime documentary." I have an obsession with watching true crime documentaries, and I can confidently say I have seen the majority of all of them at are out there. My passion for true crime stems from 8th grade. Our science class and social studies classed joined forces and did a fake murder when, in our science class, we did forensics, and then in our social studies class, we did a mock trial. Ever since then, I have been hooked on the thrill of it. So since I qualify myself as a bit of an expert in this area, I put together my top true crime documentaries to watch.
The Jinx: The Life and Death of Robert Durst –
This documentary can be found on HBO and is a 6-part docuseries. I promise you it will keep you on the edge of your seat, wanting more each episode. I want to say I finished it within 2 days because I just needed to know what happened!! I watched this documentary several years ago, and it still leaves me feeling shocked. This documentary investigates the murder of Robert Durst's wife, the writer – Susan Berman, and Robert Durst's neighbors. This is the first interview Robert Durst agrees to do, and his trial started in September 2019.
The Confession Tapes
A Netflix original series that includes 6 episodes per season (they recently came out with a season 2) and showcases potential true crime cases when there was a possible false confession. You will see several interviews about each case that will go into possible alternative theories of who could have done it. Each episode will leave you contemplating the truth behind each case and what actually happened.
The Keepers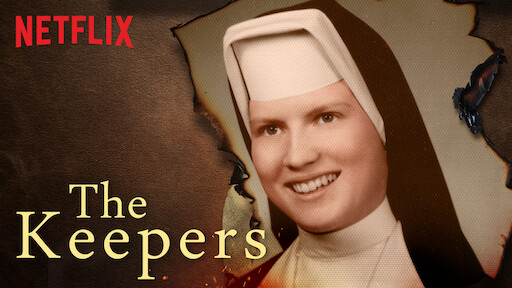 Also, on Netflix, this one is definitely a doozy and will keep you on the edge of your seat, wanting to learn more about the story. The story is told from the perspective of former students at a school in Baltimore and the unsolved murder of Sister Cathy Cesnik in 1969. It also sheds the sad and sickening parts of child abuse happening during that time frame. There are many parts of this story that will be shocking and hard to listen, and it might be pretty soul-crushing, but definitely worth the watch.
Abducted in Plain Sight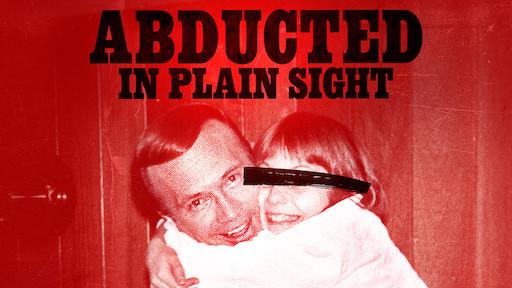 If you are ready for some shock-factor in your life, watch this one! Within the first 7-minutes, you'll probably be spitting out your wine. This one is not about a murder, but you are quickly wrapped up in the story. This documentary is about the kidnapping of Jan Broberg Felt, where she was not only kidnapped once but twice by the same person. Yes, you read that correctly. That is why it is a must-watch!
Dear Zachary: A Letter To His Son About His Father
This sad story is told by Kurt Kuenne on the murder of his friend Andrew Bagby. Shirly Jane Turner was the main suspect of his death after Andrew tried to break-up wither, and later in the investigating, it came out she was pregnant with his child. This documentary was initially supposed to serve a remembrance scrapbook video to show Andrew's son but turned into a true-crime documentary. It is an oldie since it was created in 2008, but it is still one of my favorite documentaries to date. If you are just getting into the true-crime documentary films, this is a good slow pitch for you.
The Staircase
This story first came out in 2004, but since then, it has been added into another Netflix series where we can catch up with what recently has been happening with the case. Michael Peterson is accused of killing his wife. He had called 911 and reported his wife had died after falling down a staircase in their home. You can see an inside look at interviews with attorneys, the courtroom, and the interview of the main suspect. This series is longer than normal, and it has a lot of compacted into it, but it will still leave you wondering, "did he do it?".
I have a list of a dozen more but don't want to overwhelm you with all the documentaries you need to watch now. So grab a glass of wine, cuddle up, and sit-in on your Saturday night watching my top true crime documentaries. Let me know which ones you like best!!